Exactly 461 years ago today, the residents of Cupar were readying themselves for a groundbreaking piece of drama. Today, in Linlithgow, history will be made again when we perform Ane Satyre of the Thrie Estaitis for the first time in its entirety since 1554!
Amazing dress rehearsal  in amazing weather yesterday.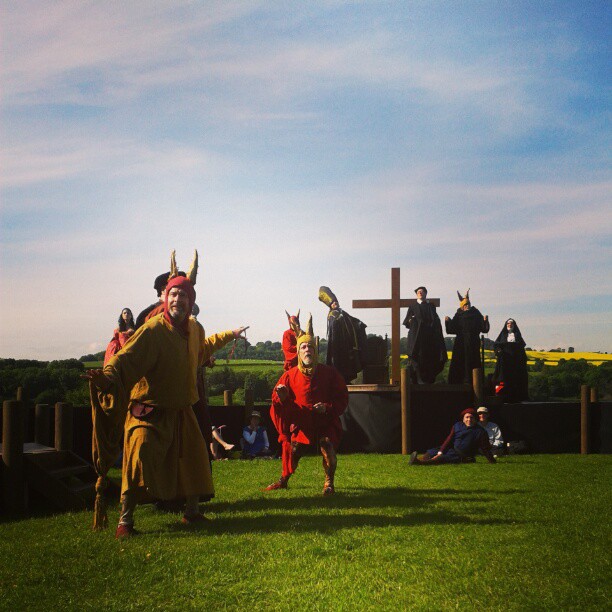 Tickets are still available and the weather is fine for the weekend so book your tickets NOW!
http://www.historic-scotland.gov.uk/jousting/events/event_detail.htm?eventid=38810
And here's BBC Scotland  on the historical significance of the play:
http://www.bbc.co.uk/news/uk-scotland-edinburgh-east-fife-22804585